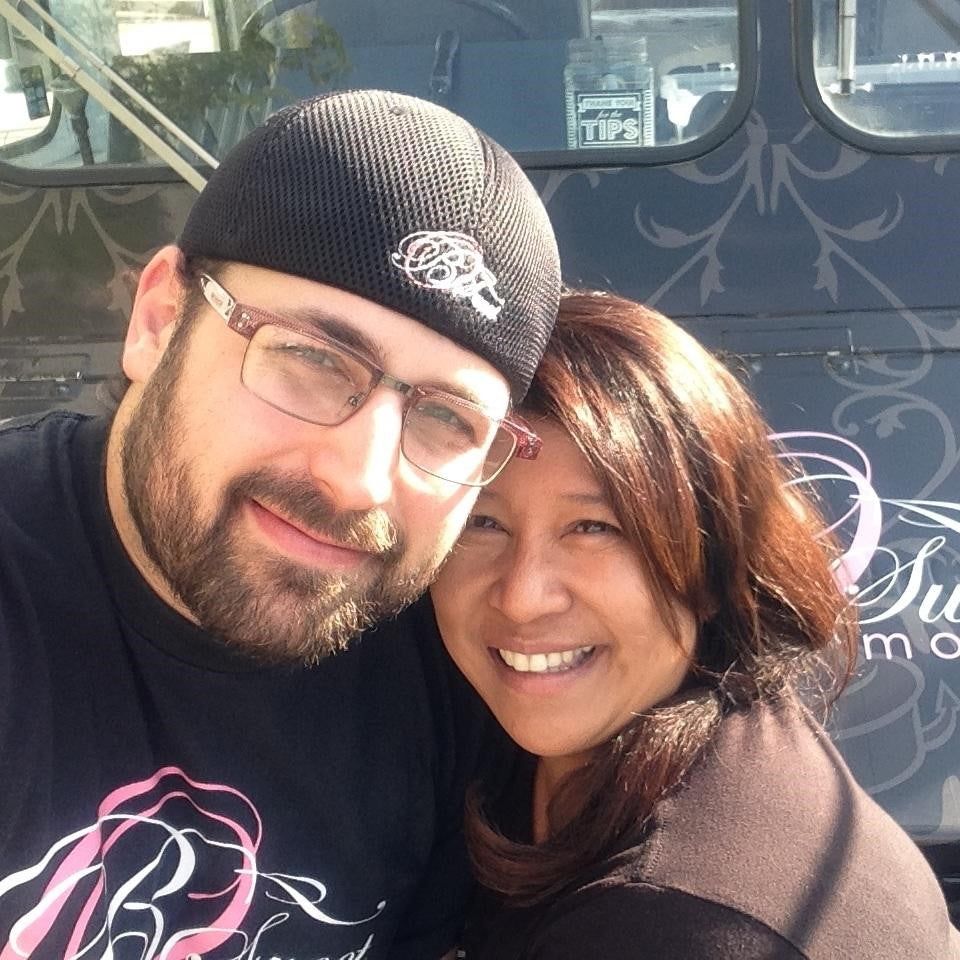 The Founders
Meet Barb and Kurt
Best friends and business partners, Barb and Kurt started B Sweet in Barb's home kitchen with just her Chocolate Chip Banana Bread. After years of growing the business into a successful sweet and savory catering and dessert truck company, they decided to open their first brick-and-mortar dessert shop. B Sweet Dessert Bar opened in LA's busy Sawtelle Japantown area and quickly gained a huge, loyal following. Wanting to serve their own coffee at their shop, they developed their coffee bean program and quickly moved into cold brewing it. Unable to keep up with demand, Kurt started hand-bottling it, then kegging it to serve on tap. After a year or so, customers were asking to take the coffees and teas home so often that B Sweet needed to figure out a bigger and better way to handle demand. The B Sweet Nitro Can was born. The rest, as they say... is history.
Everyone starts somewhere
THE HISTORY OF OUR CANS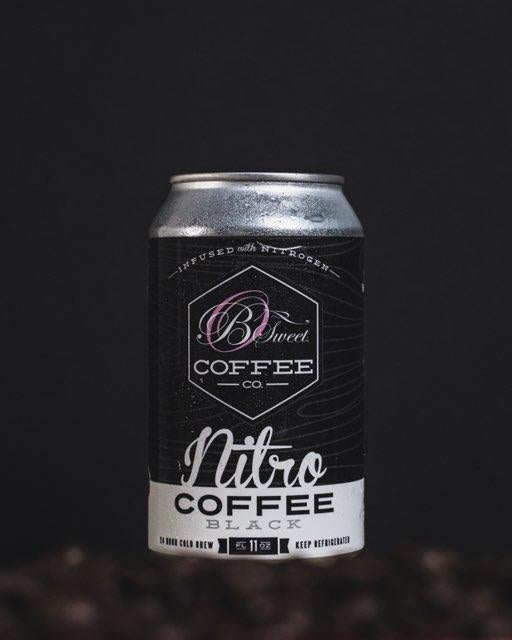 Nitro Can Version 1.0
How it all started! Blank 12oz aluminum cans were filled from our very first brite tank in our commercial kitchen by a local mobile beer canner. Each can was then labeled by-hand by Kurt's father. We liked the popular, classic 12oz can since it fit on their beer canning machine and was a standard size used throughout the beverage industry. The only drawback was that these beverages needed to stay refrigerated.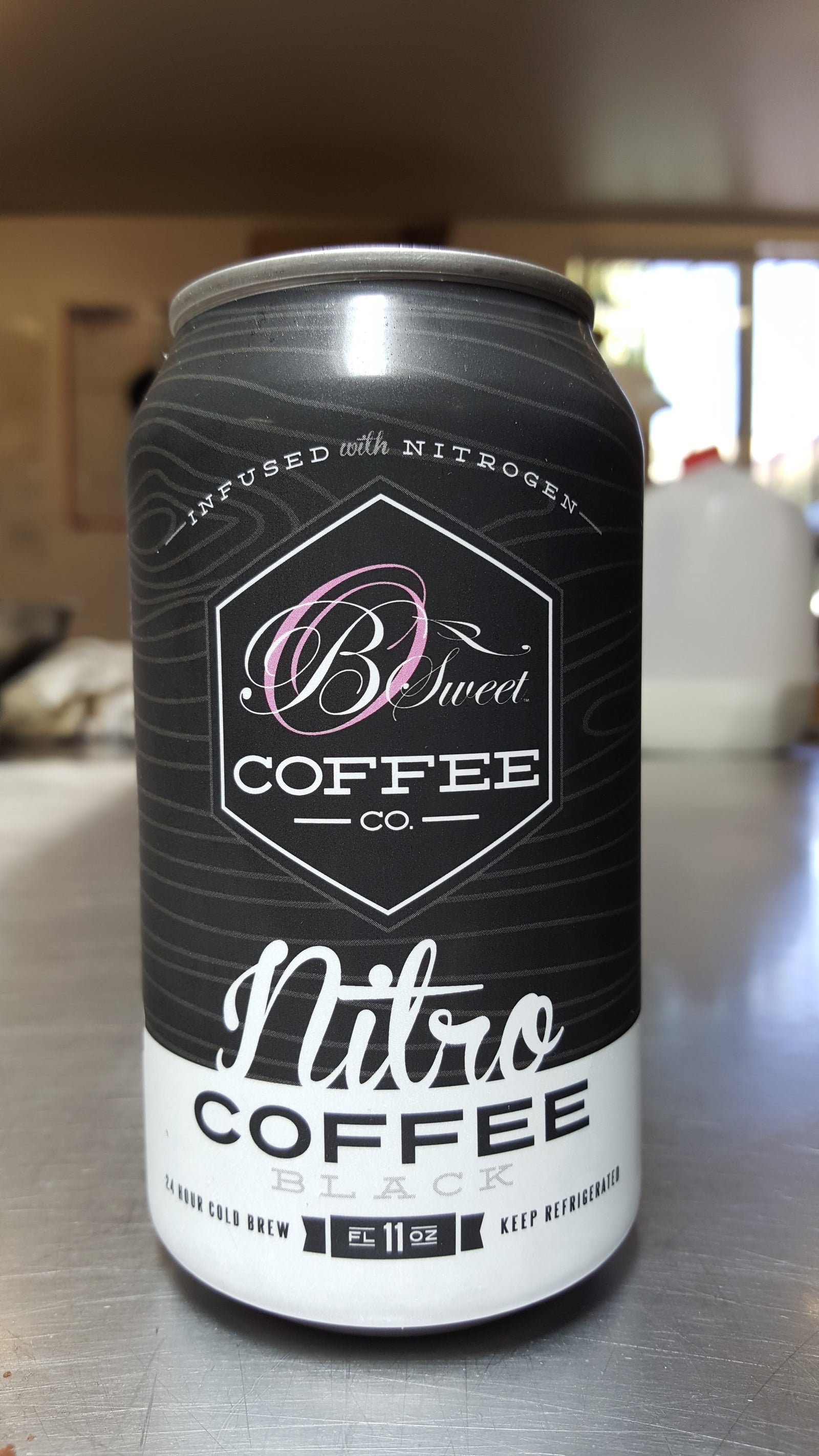 Nitro Can Version 2.0
Having to hand label each can slowed down the process. After a few canning runs, we upgraded to shrink sleeved cans which looked great and made packaging significantly faster. However, we learned that on some C-Store (7Eleven, etc.) shelves, the flavor on the can could not be seen so low on the label, so we fixed it...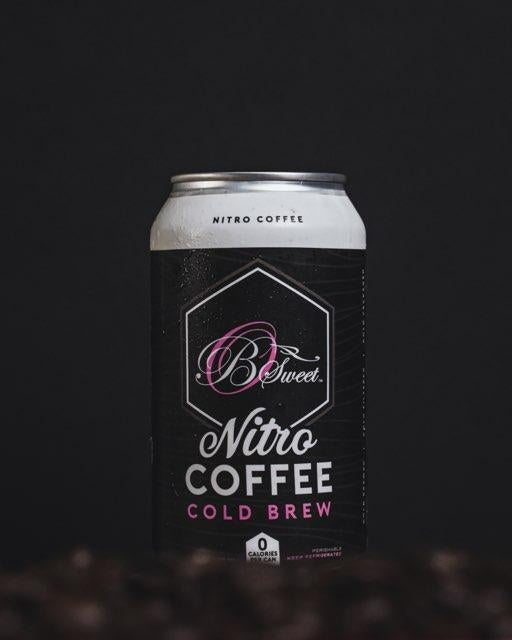 Nitro Can Version 3.0
After learning that we needed to show the flavor callout on the top of the can as well, we updated the cans to this design! Clean, simple and easily recognizable. It was extremely unique until Pepsi/Starbucks literally copied our design to use on their own Nitro Coffee cans. Ironically after 10 years, B Sweet's original branding was about to get a major update, and so were the cans.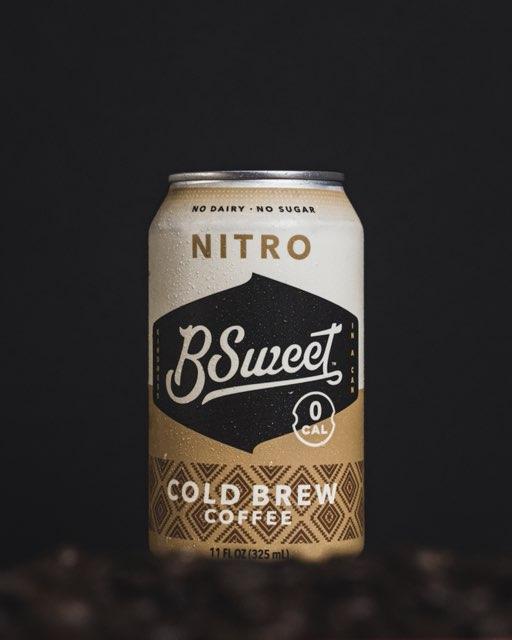 Nitro Can Version 4.0
As our beverage company grew, we were lucky enough to be featured on CNBC's The Profit with Marcus Lemonis. He ended up investing in us and with his help, we teamed up with the amazing folks at Farm Design in Pasadena, CA to refresh our brand. We were able to complete one canning of our cold-chain cans, then the global pandemic hit...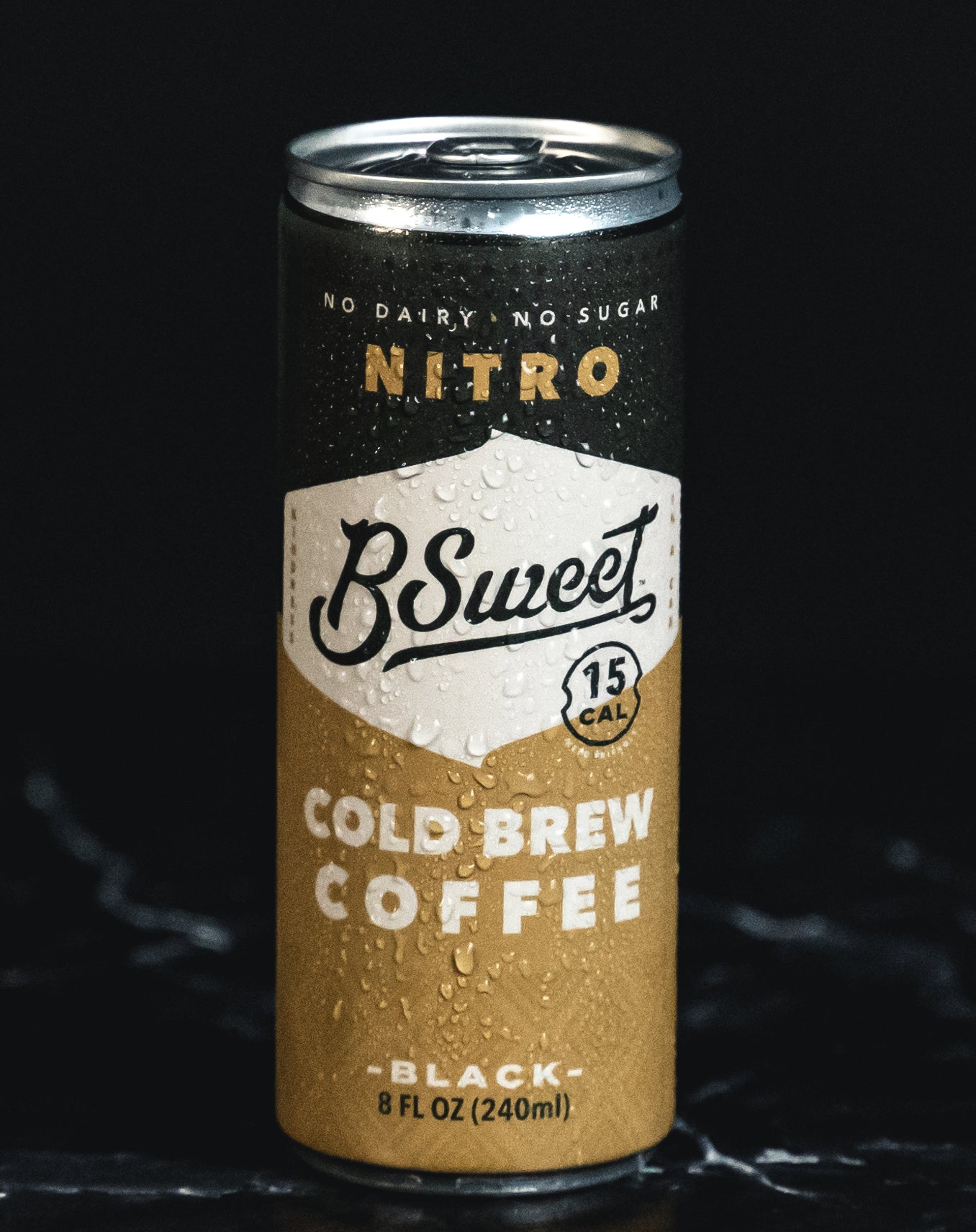 Nitro Can Version 5.0 | Current Cans
After more than a year of testing, perfecting and an excessive amount of shipping back and forth to our brewers during the pandemic, we finally perfected our newest cans... these beauties! The two main updates to these: They are now 8.4oz slim cans and they are finally SHELF-STABLE! Yup, you can now store them anywhere and enjoy them everywhere. We can now also ship them nationwide.
Look for them in markets near you.
Contact Us
Feel free to reach out to our team! We would love to hear from you.